Each individual and every organization rises and falls based on the strength of their individual or organizational character.
My father, The Master of the Sword at West Point, taught me that leadership is a blend of competence and character. My school, West Point showed me continuous character education and reinforcement is the way to grow exceptional leaders of character from high potential people. My 20 plus years in a Fortune 50 company illustrated that focusing development on competence training alone is inadequate.
I pounded my fist on conference room tables and stressed the need for leaders at all levels of one organization for many years. Now, instead of doing it for one company, I get to do it for a wide range of motivated individuals and organizations. I want to see leaders of character rise up throughout every organization I come in contact with and lead well! That is why I am here.
My Purpose:
To lead good people to become the great people God designed them to be.
Whether I am developing leaders of character, creating strategic plans, training sales professionals, focusing on team building and organizational excellence, or coaching one on one, I love to see others grow.
 About This Site:
This site is about inspiring growth in you. As soon as a tree stops growing, it starts dying. My purpose in everything I post on this site is to give you practical advice and lessons on leadership so you can grow. My training and my success's in leadership taught me less than my failures. Many of my philosophies are based on these failures and the adjustments I made as a result.
Through this site, in a consulting role or as a coach, my goal is to inspire radical growth in leadership, character and productivity. I post to this site three times a week. At times you will see video. At others, you will be directed to a white paper that expands on a topic further. I will even invite my father (see his bio here) to join in on the conversation in "Leadership My Dad's Way". I will talk a lot about leadership. But, I will also tackle varied business topics and comment on the news. I love feedback and commentary from others. Make me better at what I do. I'd be eternally grateful for that.
My Bio
The Army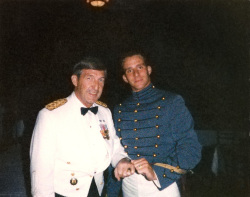 I am a different kind of Army brat. I did not move every three years like my friends. I grew up right at West Point because my father stepped out of the mainstream Army to help develop our nation's future leaders for the last 24 years of his military career. West Point was home to me. That is a big reason I chose it as an 18 year old. Thanks to some devoted friends and the wise counsel of my father, I graduated from West Point. I served in Ft. Hood, Texas with the 1st Calvary Division. At one point I was a forward observer in the First Gulf War and earned a Bronze Star in that role.
Corporate America
I left the military to join a Fortune 50 corporation in medical sales and earned promotions into leadership. During those 20 plus years I gained a lot of practical wisdom. It was fantastic on the job training. I learned about leadership, developing others, and human nature, not from books, but from real life experience.
During my time in corporate America, I personally conducted over 15,000 sales calls and coached an additional 20,000 sales calls. I also planned, organized and led countless strategy development sessions, sales retreats and training meetings.
I won many individual sales awards as a sales representative. But it was building and leading teams and earning the company's highest sales leadership award four times in an eight year span that energized me the most.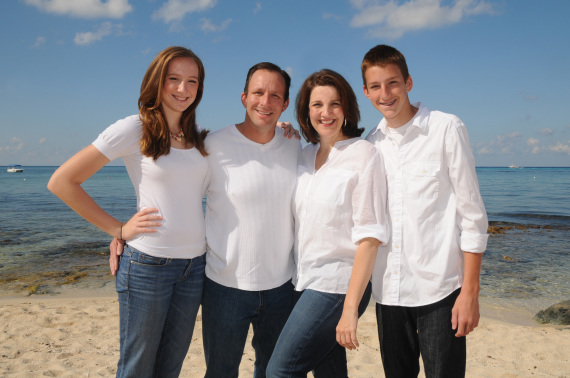 My Family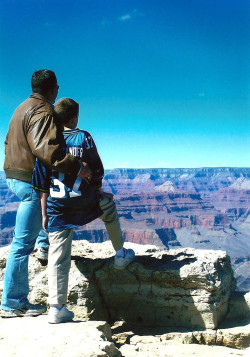 The best sale I ever closed was convincing Elizabeth to marry me. Her patience with me and her love for our twins (Jake and Samantha) know no bounds. God blessed me with a family that enjoys each other's company and laughs a lot. I hunt-as often as I can. I golf-not as often as I want to. And, I read-between 15-25 books a year. However, I get the most joy from watching my twins do anything. They both play high school sports, participate in drama and volunteer at church. I am a proud dad.
We live in Tyler, Texas where I have served my church as chairman of the elder board, elder, men's ministry leader, and Sunday school teacher at both the elementary and high school level.