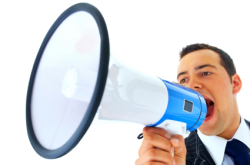 If I just want to speak then no thought is needed.  I can just let her rip!  If I want to be heard, then I must pay attention to what words I say and how I present them.
I was reading an article on communication recently.  The article gave me some good tips for changing my style to meet the needs of my audience.
In the comments section, another reader felt that changing his style was a cop out.  He described himself as someone who did not hold back.  As a result, people saw him as too aggressive or even caustic.