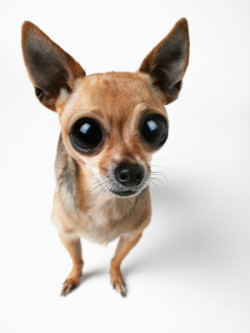 He was more amped up then a Chihuahua after a can of Red Bull.  Here was my peer yelling at me because some people were sitting in the wrong area of a conference room during a sales meeting.
When I told him we could "make it work as is", he said "Well I am glad you can be so flip about this Dave!"
Some people do not react well to stress.  In fact some people create their own stress and then don't react to it well.  On the other hand, other people never seem flustered by the most stressful circumstances.  What do the calm have that the amped up Chihuahua does not?