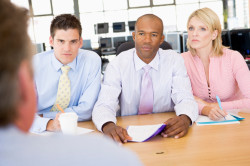 "Tell me about yourself." "What is your definition of teamwork?" "What's your biggest weakness?" These are old interview questions that rarely improve an interviewer's chance of finding the best candidate.
Some interviewers have not changed their interview questions for years, or they are using the questions they were asked when they interviewed years ago.
It is time for a change!