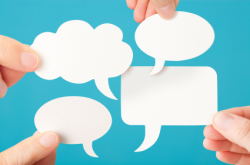 If I challenge my boss, she will thank me.  If I speak up for what is right, my boss will not persecute me.  If I fight for my integrity despite pressure from above, I will always keep my job.
None of these results are guaranteed if I do the right thing.  The only time I have a guarantee is if I stay silent.  My silence guarantees things will stay the way they are.  Speaking up is the only way change may happen.
Based on comments I received on my last blog post, I am reposting this blog from November 2012 to encourage people to SPEAK UP if in matters of integrity.