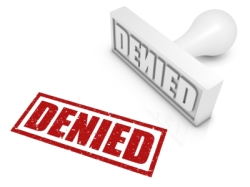 I've been that guy.  I wanted everything to run smoothly so I would do as Nancy Reagan did and "Just Say No."
Years later, in my rearview mirror, I realize by saying "No" too quickly, I damaged my team and the individuals on my team.  I missed opportunities to develop better decision makers and therefore better leaders.
What was it about me as a leader that made me say "No" so quickly?  I usually had 1 of 3 excuses for saying "No" and none of them were good.