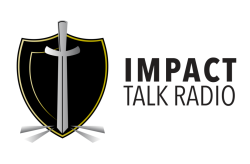 Bob Funk, Founder and CEO of Express Employment Professionals ($2.8 billion annually) speaks with Dave Anderson about The Secret to Keeping a Great Culture Great on this 30 minute podcast.
All past and current podcasts also available on iTunes. (Over 5 Million downloads to date!)
Please rate us on iTunes as well!
Other resources -free PDF downloads on Developing Team Values are available at Overwhelmedmanagersguide.com.
Listen Here!
Or download the podcast by clicking here and listen later!
Stop Reacting! Start Leading!
Listen to IMPACT Talk Radio today for no fluff, straight talking solutions designed to IMPACT high IMPACT leaders who want to lead high IMPACT Teams. Every show goes beyond theory and gets into HOW to make an IMPACT that matters.