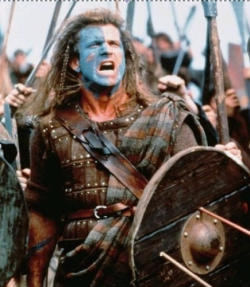 WWWWD or better W4D.  I am sucker for the movie Braveheart.  I love the action, the humor and the history of it.  My wife always knows when I have watched clips of the movie, because she comes home to my bad Scottish accent.
But, beyond that, I love the hero.  William Wallace sets an example of leadership and of manhood all of us should aspire to.  What if leaders used William Wallace as a filter to for our own leadership?
I have been off for two weeks spending time with my family.  New blogs begin again next week.