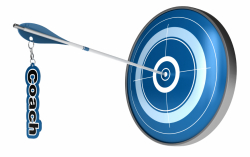 If we are not developing our people, we should stop calling ourselves leaders! I don't know why leaders ignore the coaching part of their jobs. But I work with so many organizations and hear the same story again and again.
"I never hear from my boss unless something is wrong."
"I get feedback once a year at my performance review."
"I am not sure what I need to do to earn a promotion."
The fact is, coaching is a part of a leader's job that is too often ignored. As leaders, we need to step up, do our jobs and develop our people!