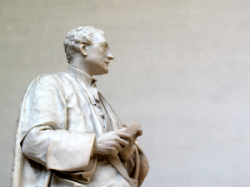 For a leader, inertia is both a friend and a foe.  In 1687, Isaac Newton published his famous theory on inertia.  Summarized it simply states, "A body at rest tends to stay at rest while a body in motion tends to stay in motion."
For a leader, understanding the theory of inertia is critical to leading a successful team.
I met Isaac Newton at least twice my senior year in high school.  The first time was in Mr. Berger's physics class.  The second time was when a girl friend's car wouldn't start.
This is reposted from June 2012.  I am working with a team that has a lot of inertia….