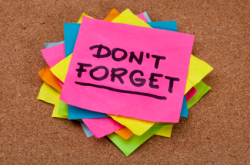 Too often as a leader, I think my job is to educate those I lead.  Honestly, if I step back and look at most of my coaching and mentoring of others, I am not telling people anything they haven't heard before.
"People need to be reminded more often than they need to be instructed." -Samuel Johnson
This quote tells me that as a leader, I need to be the chief reminder not the not the font of all worldly knowledge!  True learning doesn't happen because I flood my mind or the minds of others with information.