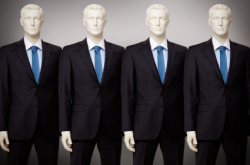 "If everyone is thinking alike, then somebody isn't thinking."
-George Patton
Based on this quote, I've been on teams that would have made General Patton crazy.  You may have too.  These are teams where people don't speak up.  Everyone is agreeable and all ideas are good – especially if the ideas came from the boss.
The results:
Meetings are boring.
Ideas are vanilla.
Results are average.