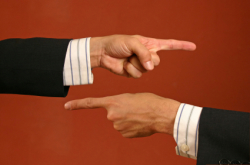 Ownership or excuses.  One is the mark of a leader.  The other is a sign that I am bound for mediocrity and failure.  In the long run, people who make excuses stall out.
Making excuses is a habit.  I wrote about how West Point deals with this habit in West Point:  How Leaders Seize Accountability.  But what are the results for me if I habitually make excuses?
Previously posted in December 2012.