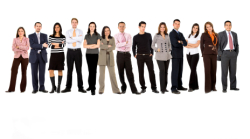 Politics.  Gossip.  Back stabbing.  Whining.  Distrust. Selfishness.  Bad Attitudes.  Work environments characterized by one or more of these traits are miserable places to work.
I often run into leaders that know they are leading teams that have these issues.  Unfortunately some of these leaders fail to realize that the cultures of their teams are the results of their leadership.  Or more accurately, their lack of leadership.
I am attending The National Conference on Culture and Leadership this week.  This blog is reposted from February 2013.