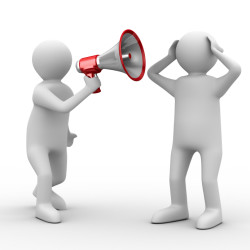 "Argue with me." He said it, AND he meant it. As I watched this leader invite his team to tear down his idea, I was astonished, inspired and humbled.
Astonished: Because I had never seen a leader so readily open to criticism from the people he led.
Inspired: Because I watched his team argue passionately for and against the leader's point of view.
Humbled: Because I realized I am not always confident enough to have my ideas torn down by others.