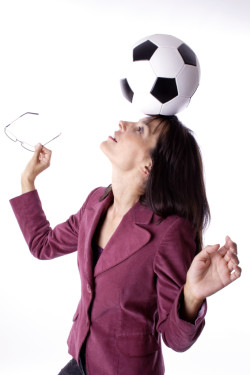 Carli Lloyd did it and became America's hero during the 2015 Women's World Cup.
Stephen Curry does it and was named the MVP of the 2015 NBA Finals.
Stephen King does it and is one of the most read authors in the world.
Chris Kyle did it and saved hundreds of American lives in combat.
These people are all professionals. These people are all recognized as the best at what they do. For leaders (for anybody) who want to become great, we can learn one thing from the examples above.
Hoping to be great is not enough.