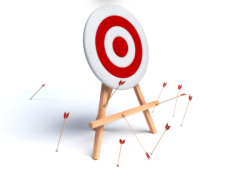 "When an archer misses the bulls eye, he doesn't blame the target."
What is it about our human nature that causes us to seek excuses for when we fall short?  Even some of the best sales people and leaders I have been around, can identify something outside of their control that caused them to miss their goals.
Excuses are easy.  Breaking the habit of making excuses is hard.  I addressed the way West Point handles habitual excuses in an older blog:  West Point:  How Leaders Seize Responsibility.
But, what if we turned our thought process around?  What if we questioned who was responsible for the wins in our lives? Continue Reading…